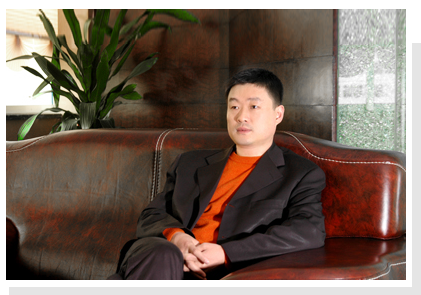 Dear colleagues:

It's very lucky for me to meet you here at Boteli to work together and establish a great business!
Boteli Valve Group Co., Ltd. ( hereinafter referred to as "Boteli" ) is a enterprise with dream. Welcome you to Boteli with your dream to share fun in work and establishing.
Boteli's dream is to revitalize the national equipment manufacturing industry. Level and standard of equipment manufacturing impersonates level of modernization of a country. It takes up the important historical mission of revitalizing national industry, prosper country people's life. After decades of development, our country's equipment manufacturing industry has been developed quickly. However, as compared with international advanced manufacturing countries, such as America, Europe, Japanese, Russia and so on, we still have a long distance to go. Valve industry belongs to the national equipment manufacturing industry, and valves for many important equipment still rely on import, which greatly restricts the development of national equipment manufacturing industry.
Boteli Group was born on December 20, 1998. After 10 years of development, the company has acquired advanced production technology and technical equipment, perfect quality assurance system, and most of all, we have a group of excellent employees, and implement modern, humane management system. Here, you will feel the harmony and happiness in life, experience the value and fun of work, and taste fun of fighting for your dream.
The goal of Boteli is to provide customers with the best products and services, and make the company a outstanding valve enterprise. I believe: with our sincere cooperation, assiduity and consistent efforts, our goal will be achieved.
Boteli advocates people-centered, business-majored, and taking happiness as a important thing. We love to dedicate ourselves to create a success enterprise together, and share the results and process of enterprise development, which will become the value orientation of all the people of Boteli. The company will create a harmonious environment for the development of enterprise, let employees give full play to your ability and cleverness, welcome every employee to display your talent, show yourself and maximize self-worth with an open attitude.
Boteli is based in Wenzhou, radiates throughout the country and thinks globally. For future, we have a common goal: create a Chinese high-end brand in valve industry with excellent quality, build Wenzhou as "World capital of valve " through unremitting efforts.
The way to get profound knowledge and grand morality is so far. Looking forward, Boteli will adhere to the goal of creating a business of centuries, committed to build the most outstanding valve brand and listed enterprise in China. Return to shareholders, employees, customers and society with steady growing of Boteli.
I hereby express my address, and let us encourage each other in our endeavours.